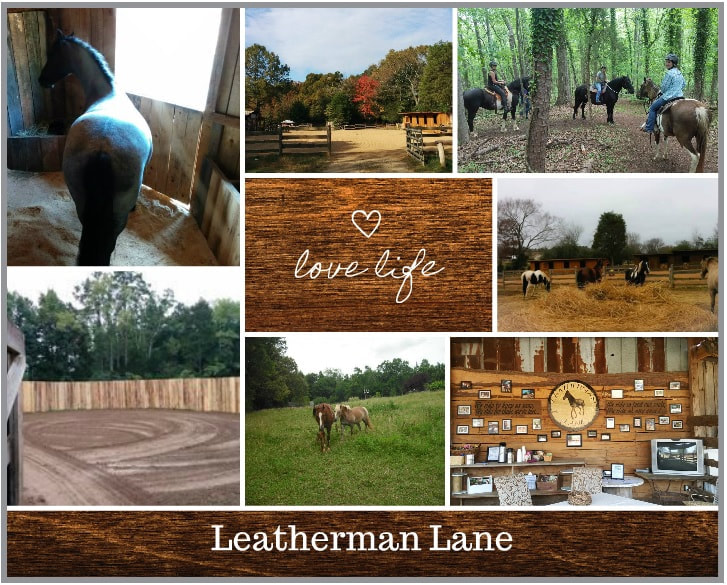 ---
join our team!
Were always looking for enthusiastic & reliable help at Leatherman Lane! If you are happiest around horses & need more of them in your life, THIS could be the opportunity you've been waiting for!!
You must be a responsible adult (over 18), able to pass background check and have reliable transportation. The perfect candidate will be non-smoking, honest, dependable, & drug free. You should enjoy being an asset to a team, take direction well, be a good communicator, and take pride in a job well done! You must be able to follow directions, committed to showing up on time, and willing to keep the lines of communication open!
We work in all temperatures & conditions (without issue or excuse) so you should plan to as well. Horses will be cared for whether it is snowing or 100゚ outside, so please be aware of that before applying. You need to be able to lift a 60 lb hay bale, push a heavy wheelbarrow, & not mind getting dirty. Please keep that before applying!
This is an unpaid opportunity for you to further your horsemanship and get in some ride time! In exchange for you helping us out around the farm, we will teach you about horses, horsemanship, and how to ride. Everyone starts on the ground here, no matter what your prior level of experience. Those with a background in horses will progress quickly through the teaching phase and into the saddle. This is designed to be at YOUR pace and comfort level, but these are our horses, so you will need to learn how we do things with them before you can just ride at your leisure.
There are other opportunities here for those who prove to be an asset to our farm and want to grow with us! The more of an asset you show you are, the more opportunity you will have with us (paid positions, free housing, free phone, use of the truck, etc)
If you fit the description of the person (or team) we are looking for above, and this sounds like something you would like to be involved in,
please send us an Email
telling us a little about you, your past experience with horses, and why you would like to be considered for a team member position at
Leatherman Lane
. This is your chance to make a great impression & join an awesome team! We look forward to hearing from you soon.
---
Leatherman Lane is proud to share our "Horsemanship Clinic Series" with the equine community!
​We bring clinicians in from across the US to train with us one weekend a month during the series.
Click here to get all the details!
---
Our Facility is always improving for you - check back soon!
Leatherman Lane is located at 3175 Odell School Rd, Concord NC 28027 We are open to the public for special events, clinics & private training sessions
by appointment only
. Please use our
contact page
to set up a time to come see us!